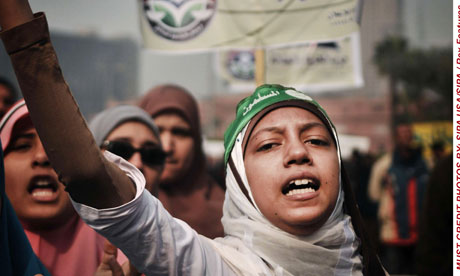 LIVING: Gallup pollster Dalia Mogahed shares surprising data on Egyptian people's attitudes and hopes, with very positive implications for the future not only of Egypt but the entire region. This in spite of recent setbacks to the democracy movement.
There's a positive take-away, also, for Westerners. By similarly elevating their optimistic expectations, they may become more involved and assertive, helping make economic recovery happen faster.

She's also an asvisor to U.S. President Barack Obama. See this interview in New Statesman, correcting misconceptions about the Muslim world.